Sewer Inspection & Mainline Replacement
Sewer camera inspections are the most efficient way to determine if you need a mainline replacement. If you live in the Lake Arrowhead area, where Orangeburg pipes are common, we recommend getting a sewer camera inspection right away.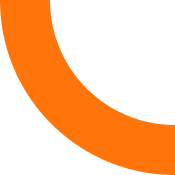 Get an in-depth review of your sewer system with our sewer camera inspection & locating services. We've invested in top of the line equipment to provide our clients with high quality inspection and location reports.
Our specialized equipment views the inside of your sewer lines in real-time. This enables us to accurately observe the condition of your sewer system. We are able to find the location of problem areas, like root intrusions, offsets, a "belly" or sag,  foreign obstructions, and more.
Main sewer line replacement is the replacement of the sewer line that runs from the house to the street. When the old pipe becomes damaged or clogged, causing sewage to back up into the home or spill out into the yard, you need a mainline replacement.
The process involves excavating the ground to access the old pipe, removing it, and installing a new one. At Brothers Plumbing, we have all the necessary tools and expertise to get the job done right in a short space of time.
Do you need a sewer line replacement? A camera inspection will confirm the answer accurately. But if you're having problems with your sewer line and live in the Lake Arrowhead area, chances are you're going to need to upgrade. Why is that? Because many Lake Arrowhead homes were fitted with Orangeburg pipe, also known as fiber conduit.
Though a popular choice in the 1940's-1970's, Orangeburg is no longer used in modern plumbing systems. In fact,  it's considered a liability. Orangeburg is associated with problems such as root intrusions, cracks, pipe collapse and a tendecy to clog.
The local Lake Arrowhead community frequently struggles with older pipes, inferior materials, as well as root intrusions, and ground movement. We're poised to meet those needs and more. 
Sewer Camera Inspection & Mainline Replacement
Get help from a local mountain plumbing company! We do sewer inspections & mainline replacements in Big Bear, Lake Arrowhead, Crestline and more.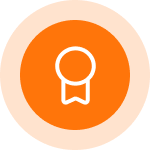 Quality Service
Our focus is on quality – we take the time to do it right and up to code.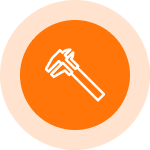 Affordable Cost
We provide a signed estimate, so there are no surprises afterward.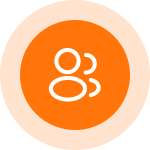 Expert Team
Our plumbers are certified and often provide same day service.
When should I have my sewer line inspected?
Consistent Sewer back-ups: A backed-up sewer line is inconvenient and embarrassing. If your sewer is constantly clogged it's best to find the source of the problem,  through a sewer camera inspection. The alternative is to chance another backup, causing a sewage spill in the yard, or worse, in the house.
Before sewer line repairs: Don't guess. BEFORE you repair a sewer line it's best you understand how bad the damage is and where you need to start. Repairing a fitting or a section of pipe is usually more cost effective than a complete multi-day sewer line dig and repair.
You're buying a new home: Sewer root intrusions, saggy pipes, and off-sets are common in our mountain community. The amount to repair these types of issues can be very expensive. It's best you know the condition of the sewer before you buy, it can help you make a decision on the home purchase and/or get you a discount off the purchase price.
You're selling a home: A favorable sewer line inspection gives your buyers the peace of mind they need to make and finalize a purchase. It shows you're not looking to "swindle" a buyer and that they can trust you're not hiding other potential issues on the property.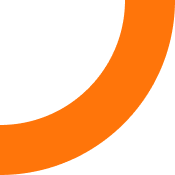 Request an estimate or more information
Questions? Contact us today!