Brothers Plumbing started in 2021 and serves the San Bernardino mountain communites of Lake Arrowhead and Big Bear. We started Brothers Plumbing with the goal of filling the massive need for quality plumbing in our area. As locals ourselves, we understand the challenges facing our community. This puts us in a good position to diagnose and efficiently repair your plumbing,  as well as plan for success with new construction and replacements. 
"It's nice to know there are still honest people out there, and Brothers Plumbing will be who we call for any plumbing issue we have from now on.  I highly recommend them."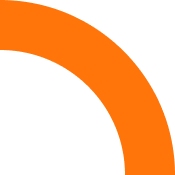 Plumbing service that you can trust
Our focus is on quality – we take the time to do it right and up to code.
And we provide a signed estimate, so there are no surprises after the work is completed. Since we carry parts, many repairs can be done the same day.
As we grow our business, our goal is to increasingly meet the needs of our local communities. Right now the need for quality plumbing in the Big Bear and Lake Arrowhead area is immense. We continue to hire and train qualified plumbers, in an effort to meet the high demand and respond faster to urgent requests.
Contact Brothers Plumbing today for all your plumbing needs!
Yes! We do our best to make our visit convienient for you. We accept VISA, Mastercard, American Express, & Discover.
You're not required to be on-site while we inspect your sewer line. Many of our customers use us to maintain their Airbnb rentals and secondary homes. We send estimates electronically, once approved we begin working.
ANIMALS: We love animals! Although if they're aggressive it's best they're "put away" before we enter your property.
ITEMS: Small items on or around the workplace area may need to be relocated. Feel free to move nick-nacks you think might be in the way.
PARKING: We drive vehicles full of tools and equipment needed to get your problem fixed. Please ensure there is at least one available parking spot for our work vehicle.